Prophetic
Prophetic Insights
I "Decree" In Jesus Name, Isaiah 61, Chains Are Broken, Deliverance In The House, And Doors Are Open. 2014
Prophetic Teaching
A prophet as a Seer, which implies that the basic nature of his commission is characterized by observation and watchfulness. he Seer represents the prophetic dimension by means of his ability to observe, by his inclination towards watchfulness. He is the watchman, the protector. He walks the narrow paths of the border areas of the Kingdom, drawing strength for this isolated work of defense from the vivid visions and experiences of the heartlands of God's domains. The prophet's home is a Mizpah, a watchtower, a place for proper judgment and discernment, 1 Sam 7:6.
"The end of all things is at hand: be ye therefore sober, and watch unto prayer", 1 Pet 4:7.
"Therefore, my brothers and sisters, be eager to prophesy… But everything should be done in a fitting and orderly way." (1 Cor 14:39-40, TNIV)
And remember, that guidelines are to prophetic ministry are important. They provide a way for the gift of prophecy, usage of other revelatory gifts, to release and fulfil God's intended purpose.
For our Prophetic Course - Coming Soon!
Contact: L. Robinsoncondesoministries.org/courses 12864 Biscayne Blvd. #255, North Miami, FL 33181
Telephone: 305-917-5223.
We would love to hear from you. We look forward to serving you.
Prophetic Counseling
Biblical Counseling
Prophetic Counseling is much like Personal Prophecy except that it is interactive in nature and involves more time. Usually done one on one.
"1 Cor. 14:3 says that prophetic ministry is for edification, exhortation and comfort."
And can be applied for correction, or instruction, and/or discipline. Free free to contact us.
Donation $30.00
You may make your payments through Paypal
OR send request by mail with paymen to Mailing Address or Paypal below:
To: Prophetess, Dr. Condeso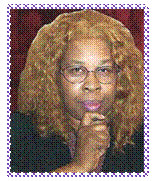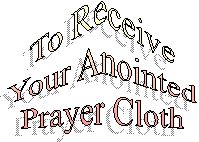 Please send a Donation of $20.00,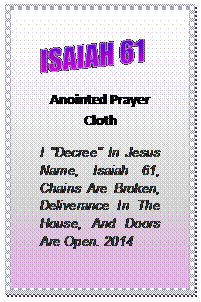 We will send it right out to you and God bless you, for your request and helping us in our endeavors..
"He who has an ear, let him hear" what the spirit is saying to the church." Rev. 13:9. Amen. God Bless.